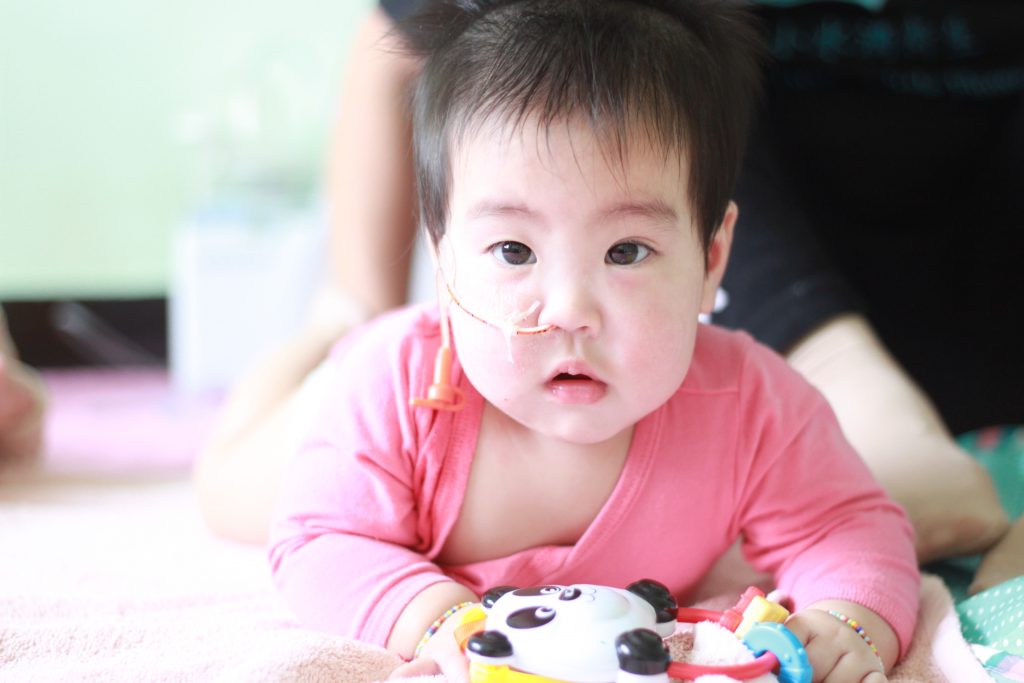 Name: Qi
Date of Birth: December 2017
Gender: Female
Arrival Date at Dew Drops: January 2018
My name is Qi but my nannies mostly call me Qi Qi or Qi'er. I was just a few weeks old when I first came to Dew Drops and I weighed less than 4 pounds. I was born prematurely and was very tiny. I had trouble breathing and eating as I was so tiny. But with lots of skin-on-skin time with my nannies, I slowly started to get stronger. I still have some feeding challenges and only eat through a feeding tube. I love when my nannies speak to me and cuddle me. In October 2019, I was adopted!
Thank you for reading my story!