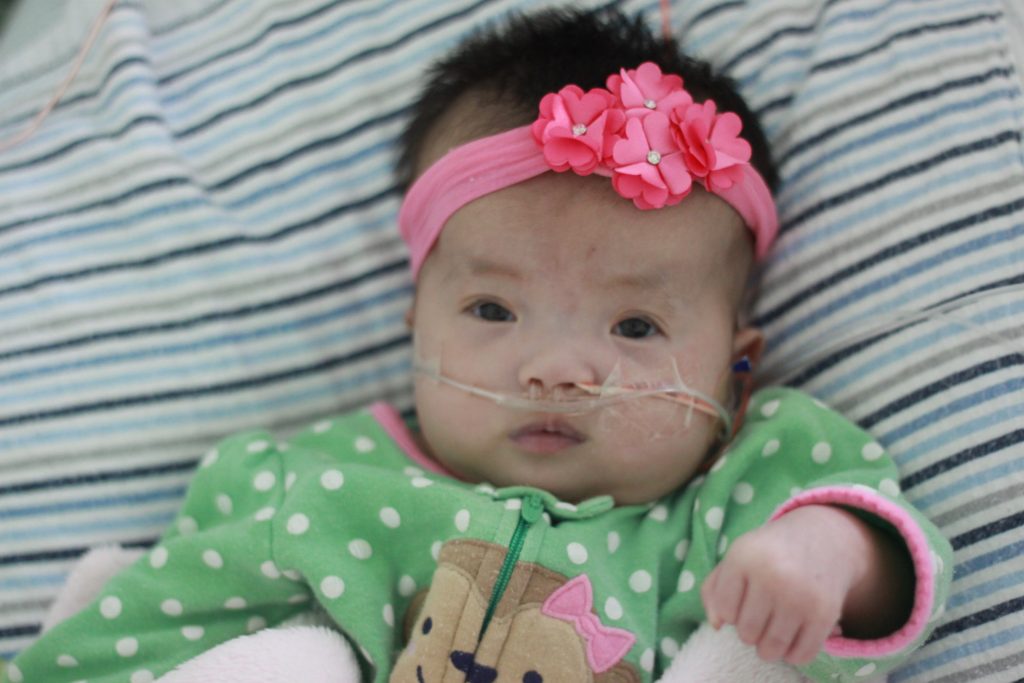 Name: Yi Ning
Date of Birth: June 2018
Gender: Female
Arrival Date at Dew Drops: September 2018
Hi! My name is Ning and I was less than 3 months when I arrived at Dew Drops. I was born with a complicated heart defect (TOF). My orphanage contacted Dew Drops to see if they could help with my care. I was transferred to Beijing by Dew Drops' medical team and some nurses. Luckily I made the journey safely and was rushed to the hospital. I had a BT shunt procedure and I am slowly recovering now. I will need further surgeries in the future once I am bigger and stronger. Will you sponsor me to be part of my story?