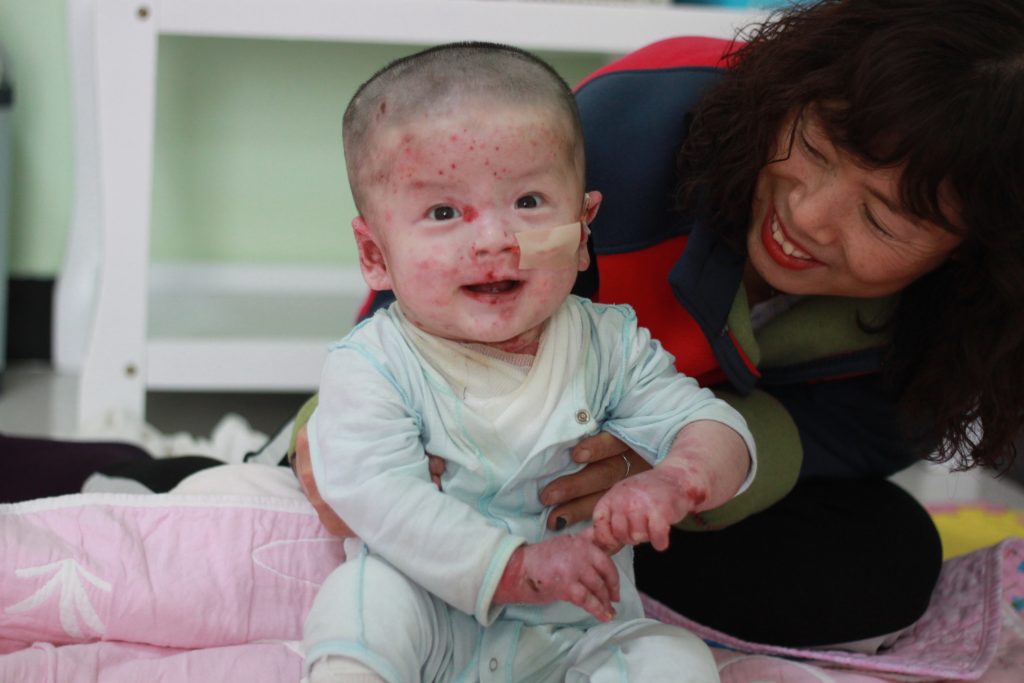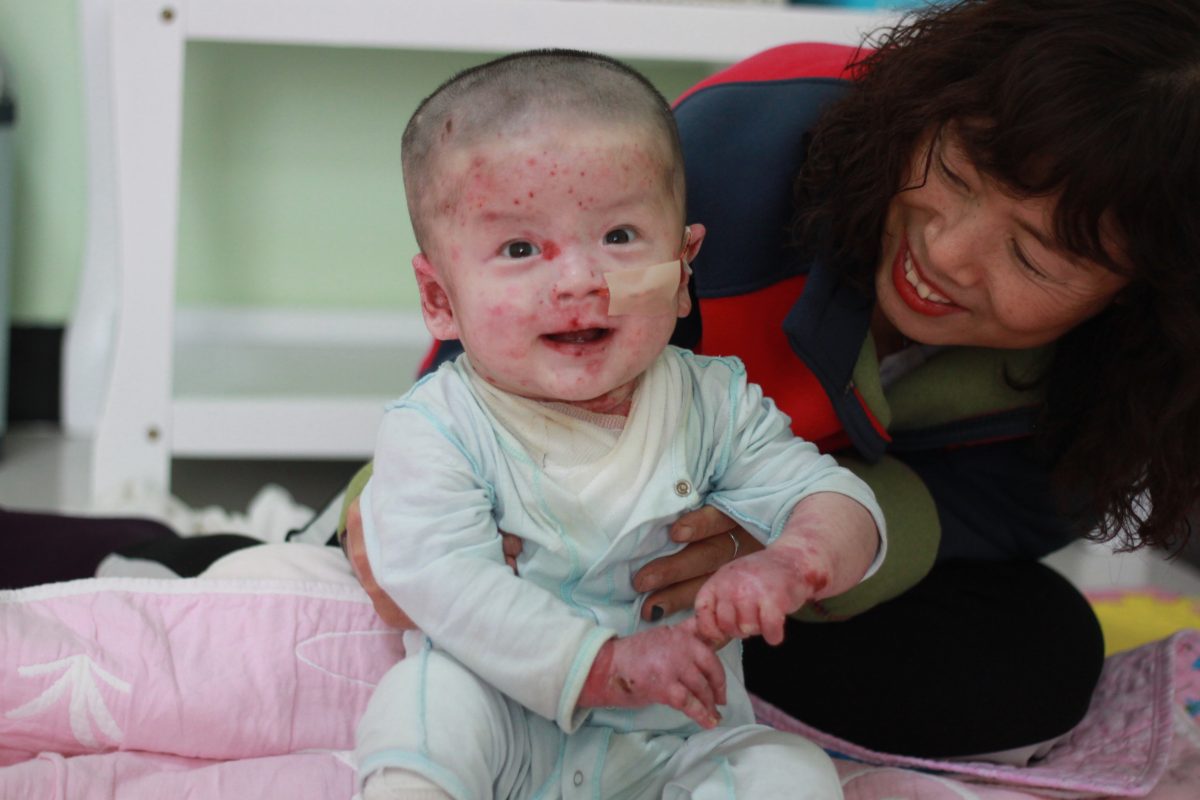 Name: Ping
Date of Birth: February 2018
Gender: Male
Arrival Date at Dew Drops: February 2018
Hi, my name is Ping and I was born with a heart defect and epidermolysis bullosa (EB). I was sent to Dew Drops when I was only a few weeks old because I needed nursing care for my skin, extra nutrition and heart surgery. I've had my heart surgery now, but still need lots of special care for my skin. My skin is easily damaged from ordinary things, like seams on clothing, scratching an itch or learning to do things like roll over, sit up or crawl. I can't even drink milk from a bottle because it causes my mouth to blister. But that's OK, because I get extra cuddles and lots of attention from my nanny to make up for the things I'm not able to do. Please consider becoming a monthly sponsor to support me as I grow bigger and stronger!