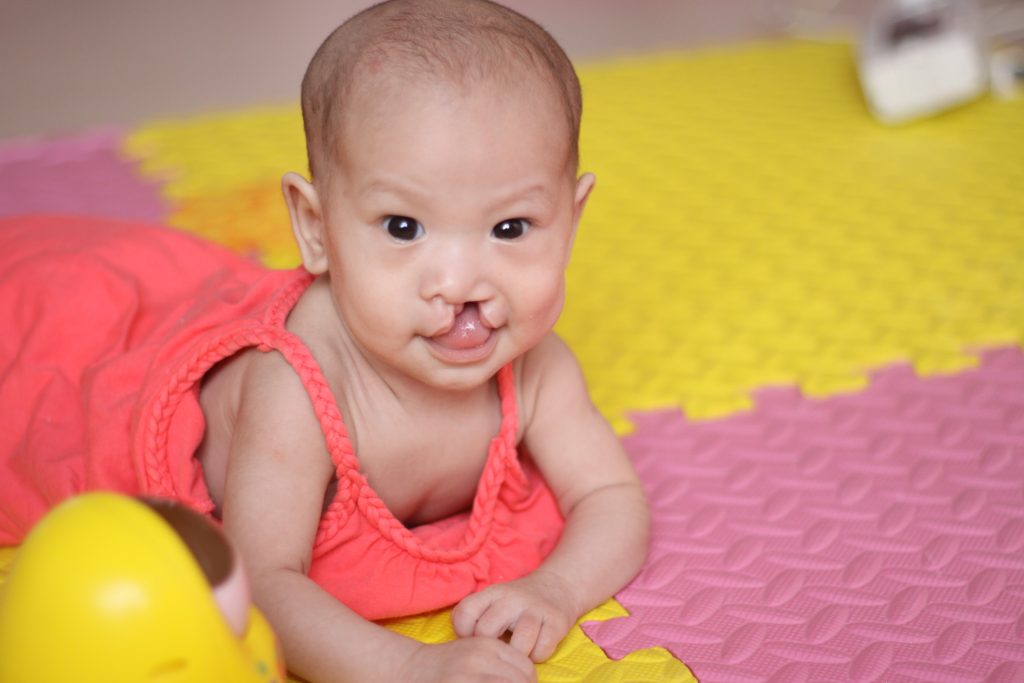 Name: Huang Xiang
Date of Birth: March 2017
Gender: Female
Arrival Date at Dew Drops: July 2017
Ni Hao! My name is Xiang and I was born with a cleft lip and palate. In September 2017, I had my first lip repair surgery. The surgery went well and I am so thankful Dew Drops is helping me have an easy recovery. My cleft lip has not stopped me from hitting my important development milestones. I love to learn new tricks and ways to keep up with the big kids. In six months' time, I hope I will be ready for my next surgery. Please consider helping me grow by sponsoring me!