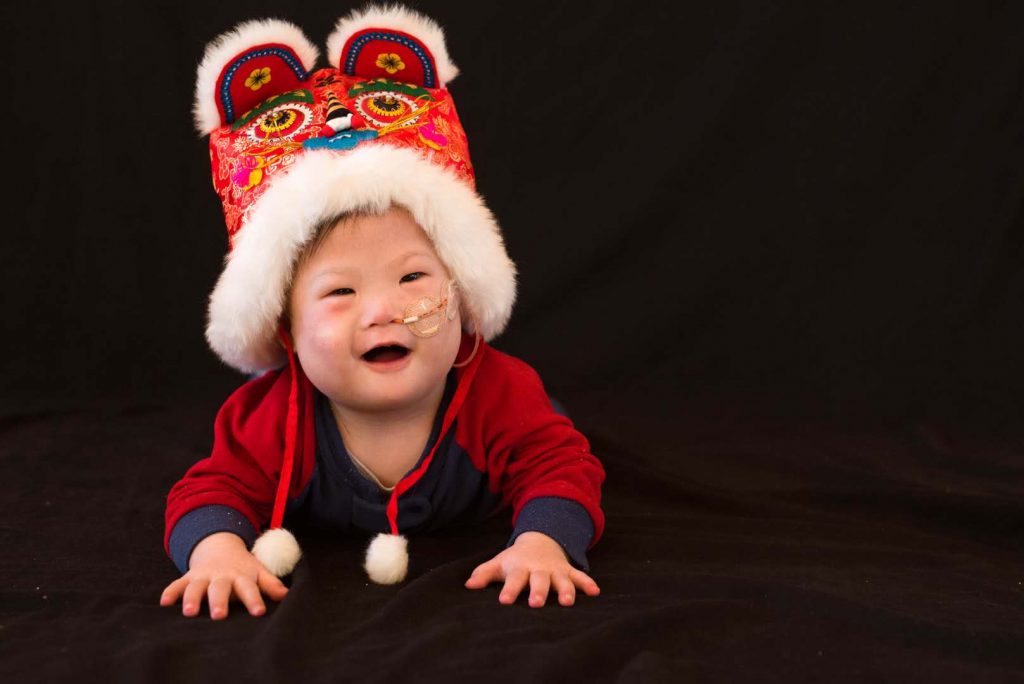 Name: Zhen Xiu
Date of Birth: October 2017
Gender: Male
Arrival Date at Dew Drops: November 2017
Hi, my name is Zhen Xiu. I came to Dew Drops as a tiny newborn with a heart defect and hypothyroidism. I was also born with Down syndrome. I had surgery to correct my heart and am doing much better now! I am still a little small and fragile but I am hopeful that I can grow bigger. I love to smile at my nannies and coo when they hold me. Please consider sponsoring me so that Dew Drops can continue to provide me with this important loving care.