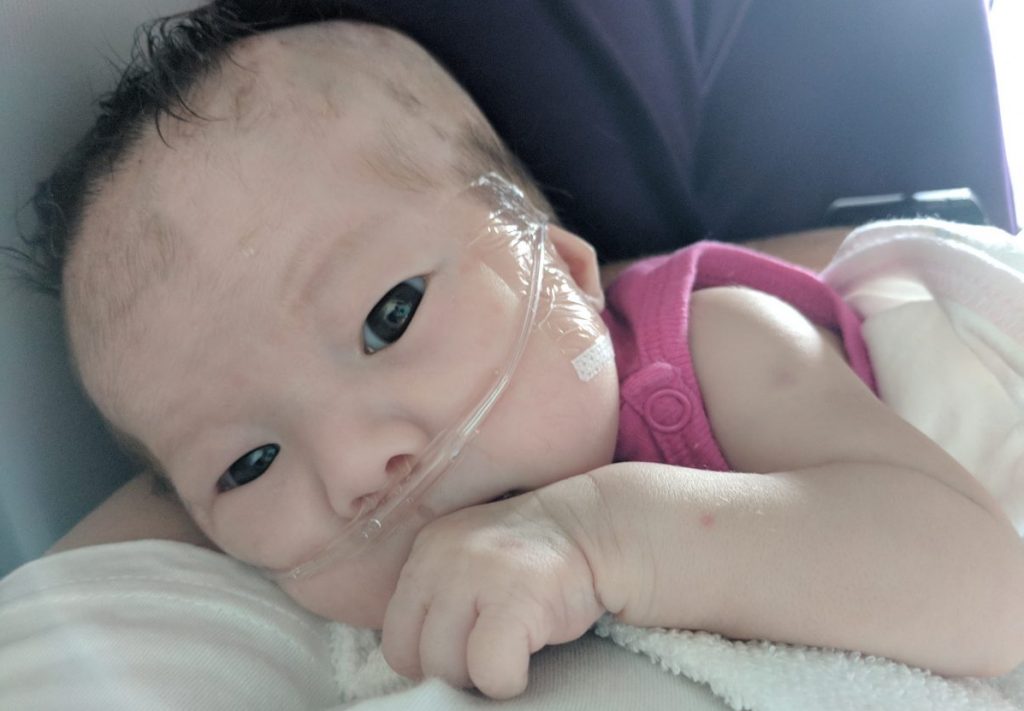 Name: Xin Li
Date of Birth: May 2018
Gender: Female
Arrival Date at Dew Drops: July 2018
My name is Li and I have esophageal atresia and a heart defect. I was abandoned in a baby hatch at my orphanage and taken to a local hospital that was unable to do my surgery. So my orphanage contacted Dew Drops Little Flower for help. I was brought to Beijing, had surgery and am now recovering. Would you like to be part of my story – please consider sponsoring me!