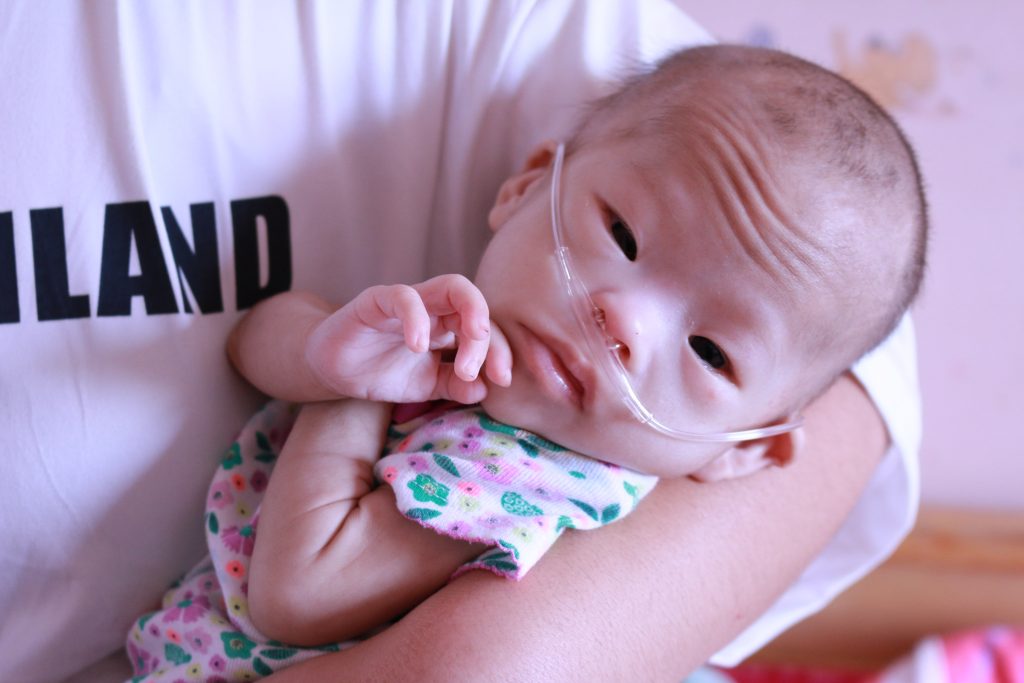 Name: Kai Mo
Date of Birth: January 2018
Gender: Female
Arrival Date at Dew Drops: July 2018
My name is Mo and I first came to Dew Drops for specialized care in July 2018. The orphanage I was living in contacted Dew Drops as they realized that I was struggling and needed help. I was born with Down syndrome. For now my goal is to grow and thrive as I am very tiny and malnourished. Would you like to be part of my story – please consider sponsoring me!