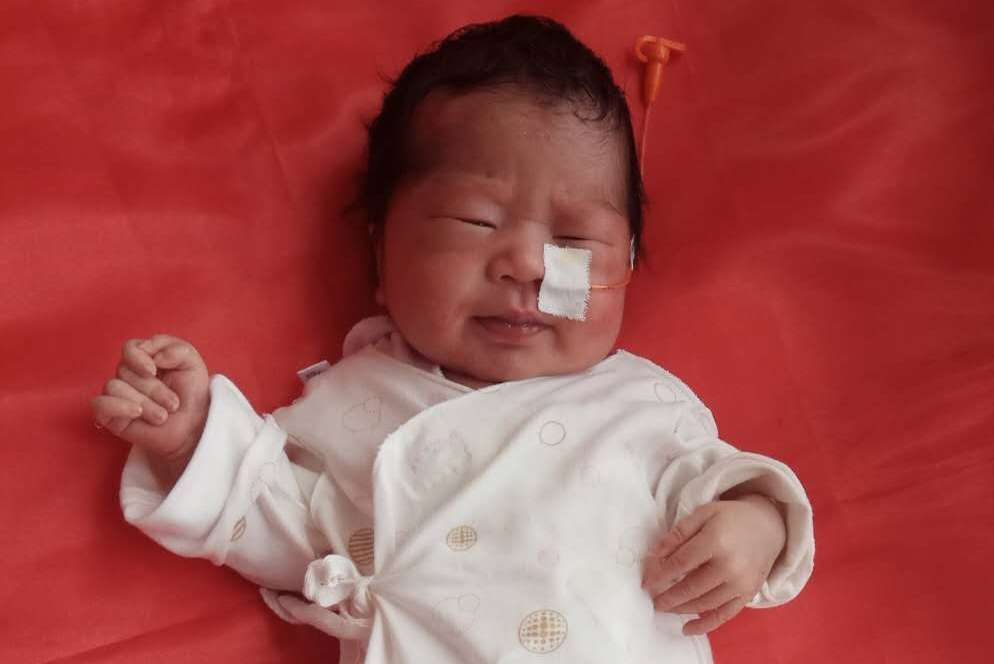 Name: Wang Quan
Date of Birth: June 2018
Gender: Male
Arrival Date at Dew Drops: June 2018
Hello! My name is Quan and I was born with esophageal atresia and a heart defect. I was abandoned in a baby hatch and my orphanage contacted Dew Drops when they realized that I needed extra medical attention and needed to go to Beijing for surgery.  Would you like more information on me and updates as I grow – please consider sponsoring me!