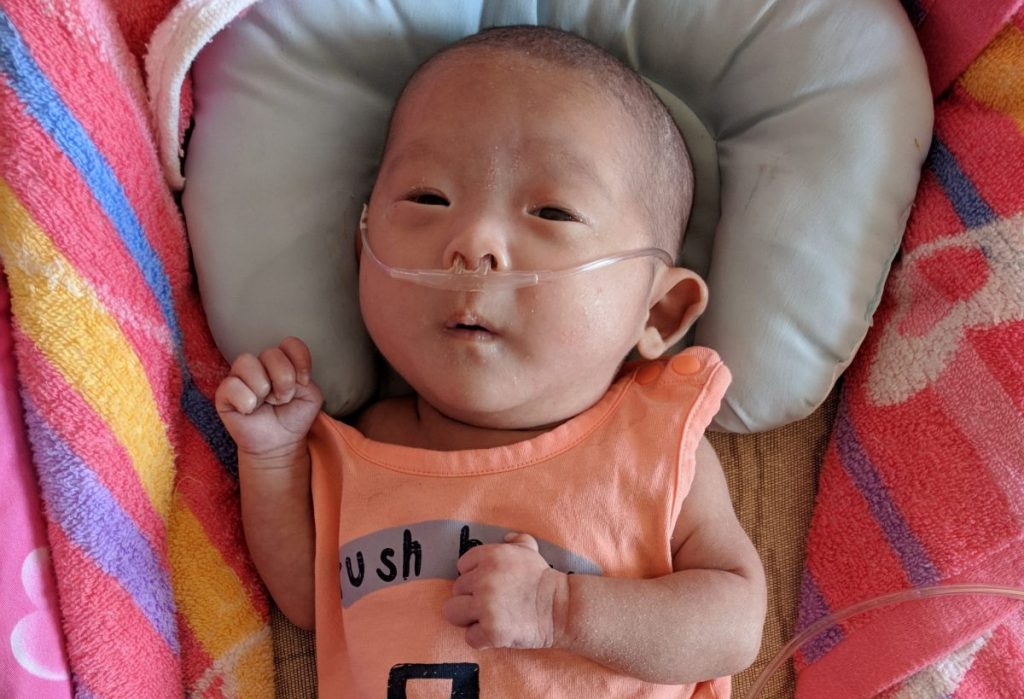 Name: Kang Xiao
Date of Birth: June 2018
Gender: Female
Arrival Date at Dew Drops: July 2018
Hello! My name is Xiao and I was born with a complicated heart defect. My orphanage referred me to Dew Drops when they saw that I needed special care. In December 2018, I had heart surgery to fix my heart. I am recovering slowly and growing bigger and stronger day by day. If you would like to stay up to date on my progress – please consider sponsoring me!