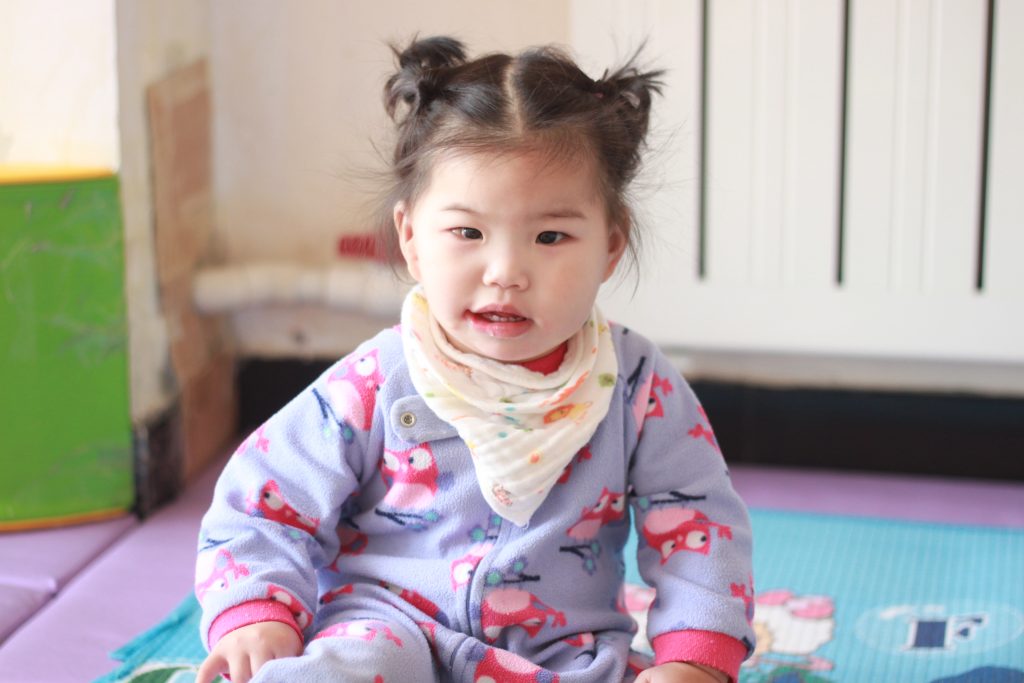 Name: Qi Mei
Date of Birth: March 2017
Gender: Female
Arrival Date at Dew Drops: April 2017
My name is Mei, which means beautiful in Chinese. I was one month old when I was sent to Dew Drops by my orphanage for specialized care. I was born with a heart defect and it is suspected that I have Goldenhar Syndrome. At this point, I do not need surgery for my heart condition but am being closely monitored to see if my condition changes. Sponsor me to see how I grow and become stronger!