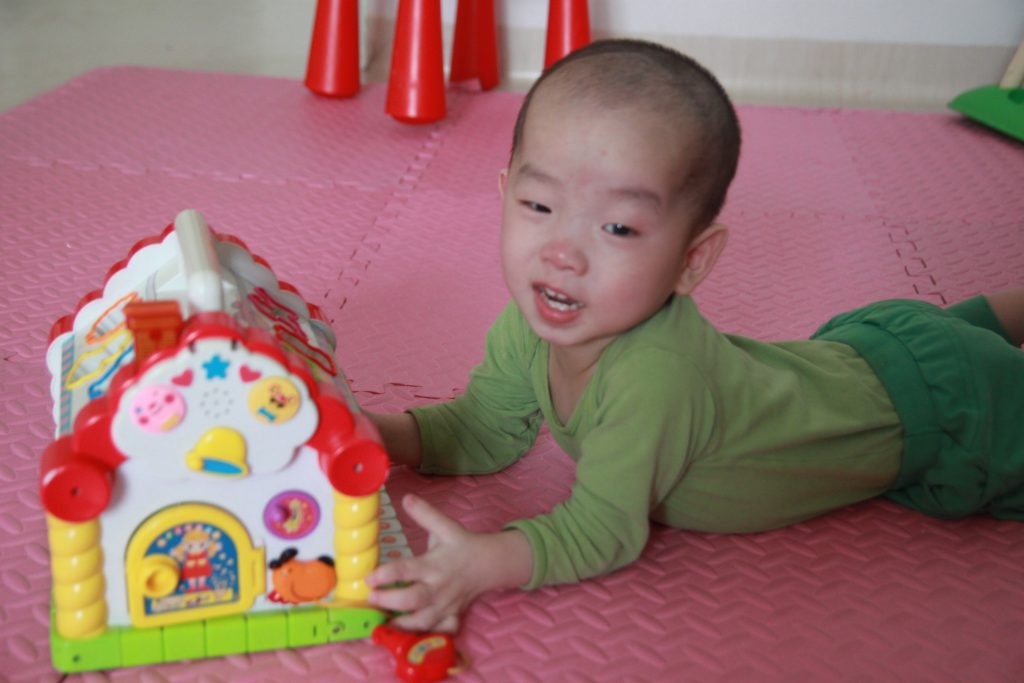 Name: Meng Bei
Date of Birth: March 2014
Gender: Male
Arrival Date at Dew Drops: May 2017
Hi, my name is Bei! I came to Dew Drops when I was a little over 3 years old for special care for my club feet.  Dew drops has helped me get casts and in August, I transitioned to braces. This treatment is supposed to help adjust my feet and legs so I can walk with ease. It can hurt sometimes, especially when I have to do special stretching, but I have been told that this is good for me. Having braces on all the time doesn't stop me from playing and crawling though! I am also learning to speak more these days! Sponsor me to see how I grow and develop my speaking ability!