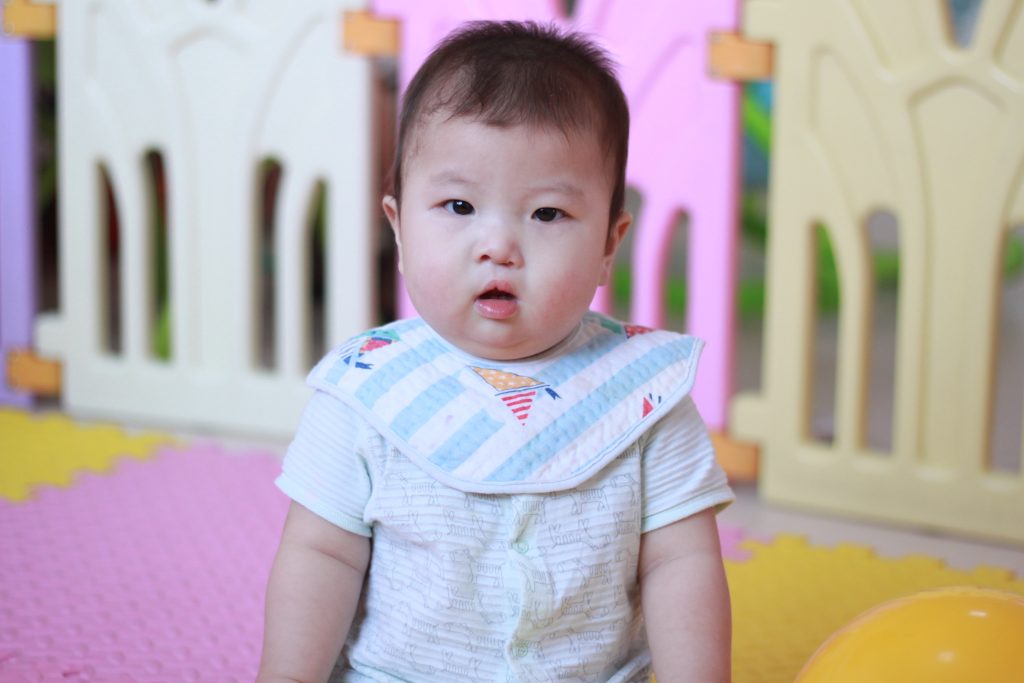 Name: Jing Xiao
Date of Birth: July 2017
Gender: Male
Arrival Date at Dew Drops: July 2017
Hi friends, my name is Jing Xiao! I came to Dew Drops right after I was born in July 2017. I had a cleft lip and palate, but in October 2017, Dew Drops helped fix my smile!  In March 2018, I had my cleft palate surgery. I love being held by my nannies and having my picture taken. In April 2019, I was transferred to a foster home.
Thank you for reading my story!