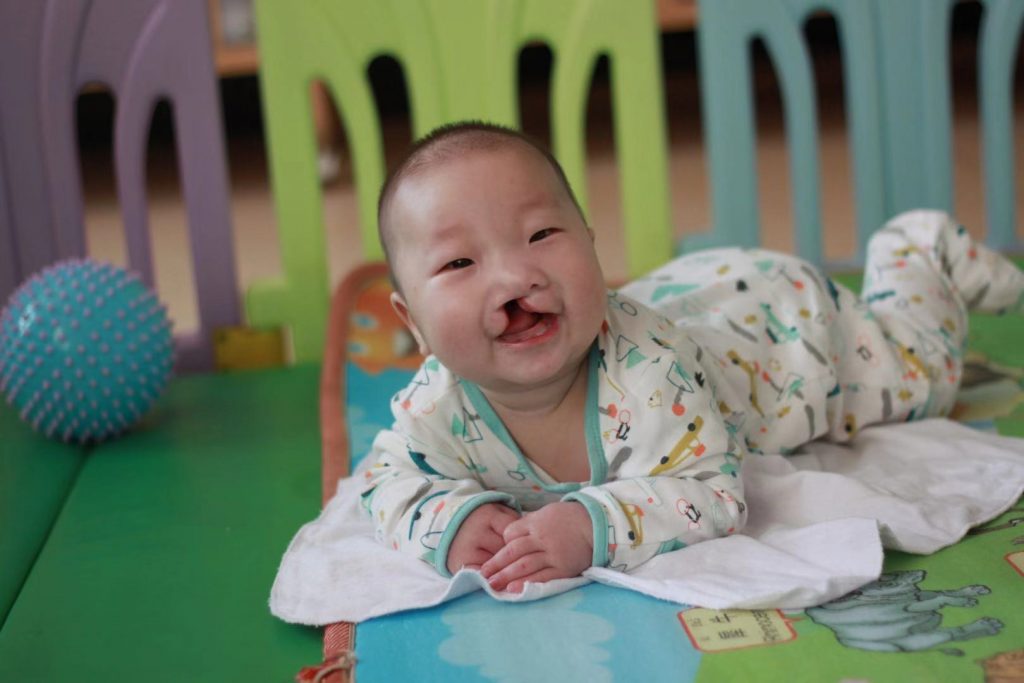 Name: Yuan
Date of Birth: June 2019
Gender: Male
Date of Arrival at Dew Drops: June 2019
Hello! My name is Yuan and I was born with a cleft lip and palate. I was only a few days old when I was abandoned in a "baby hatch". So far I am eating well with the special care and attention provided to me by the Dew Drops Little Flower caregivers. I need to grow bigger before I can have my first surgery. Will you sponsor me to see how I grow?