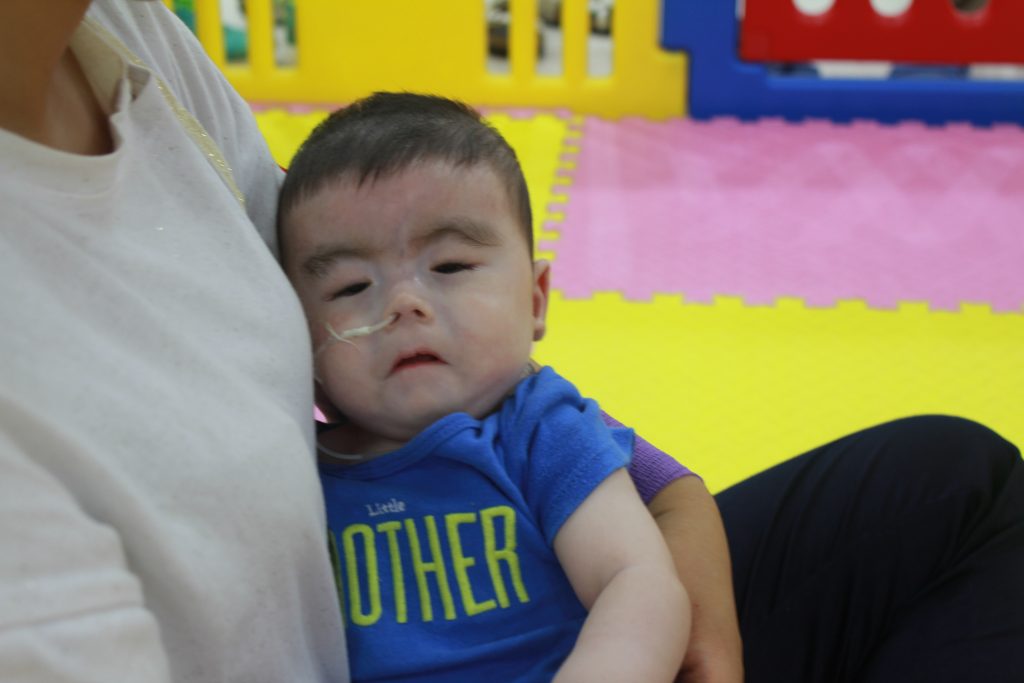 Name: Xi Qing
Date of Birth: July 2016
Gender: Male
Arrival Date at Dew Drops: July  2017
Hi, my name is Xi Qing.  I was already one years old when I was sent to Dew Drops by my orphanage. It is suspected that I have a rare developmental disorder called Cornelia de Lange Syndrome (CdlS). I require special feeding because swallowing is difficult for me. I enjoy being held and spoken to by my caregivers. Please consider sponsoring me to see how I grow.