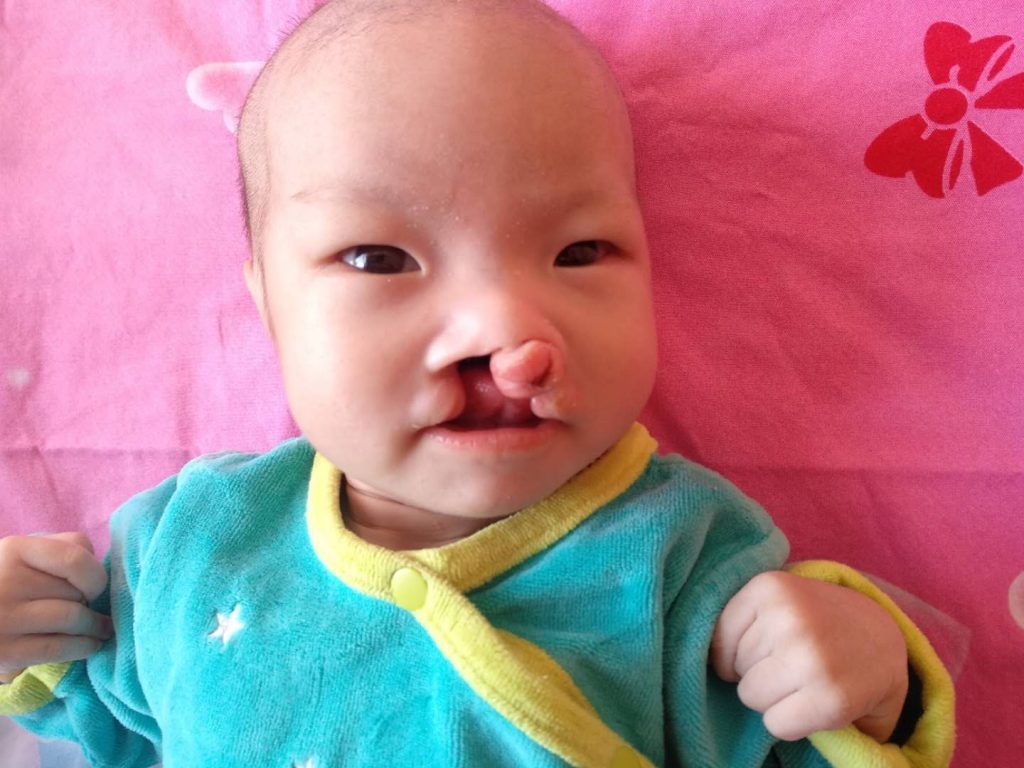 Name: She Fan
Date of birth: September 2018
Gender: Male
Arrival Date at Dew Drops: September 2018
My name is Fan and I was just a few weeks old when I was sent to Dew Drops. I was born with a cleft lip and palate. I drink milk well and I love my new nannies. I need to grow bigger and stronger before I am ready for my first cleft lip repair surgery. Will you sponsor me to see how I grow?