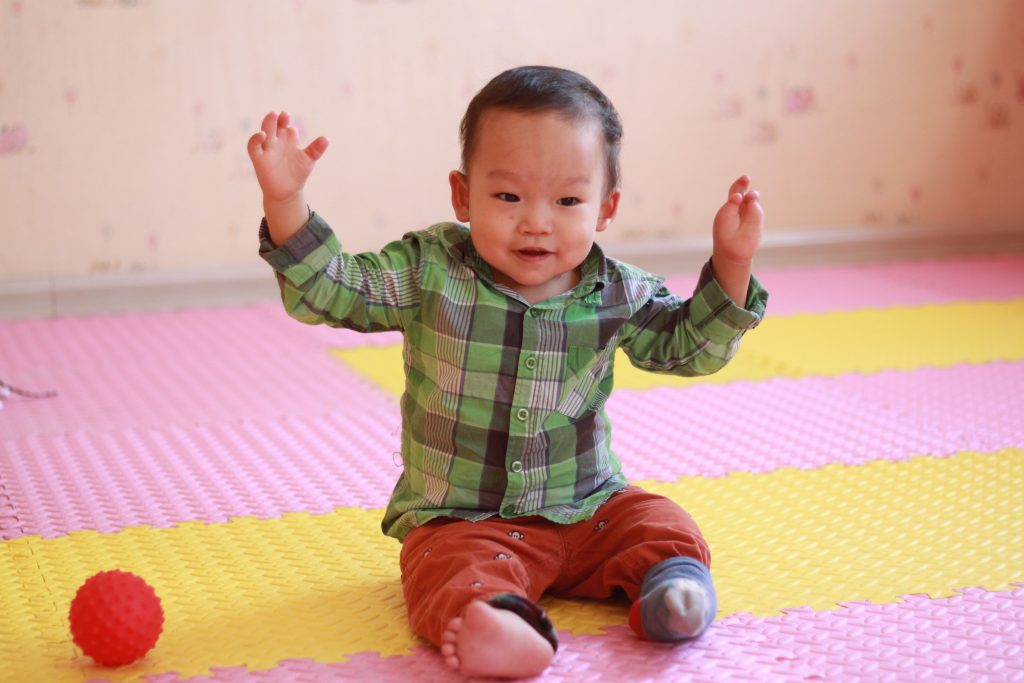 Name: Qian Yao
Date of Birth: August 2016
Gender: Male
Arrival Date at Dew Drops: April 2017
Hi, my name is Yao Yao! I came to Dew Drops when I was 8 months old because I have multiple limb deformities. Dew Drops helped fix my hand! I only have one foot though. I love running around and playing with the other boys and girls! I love singing time and play time! Please consider sponsoring me to learn more about my conditions!