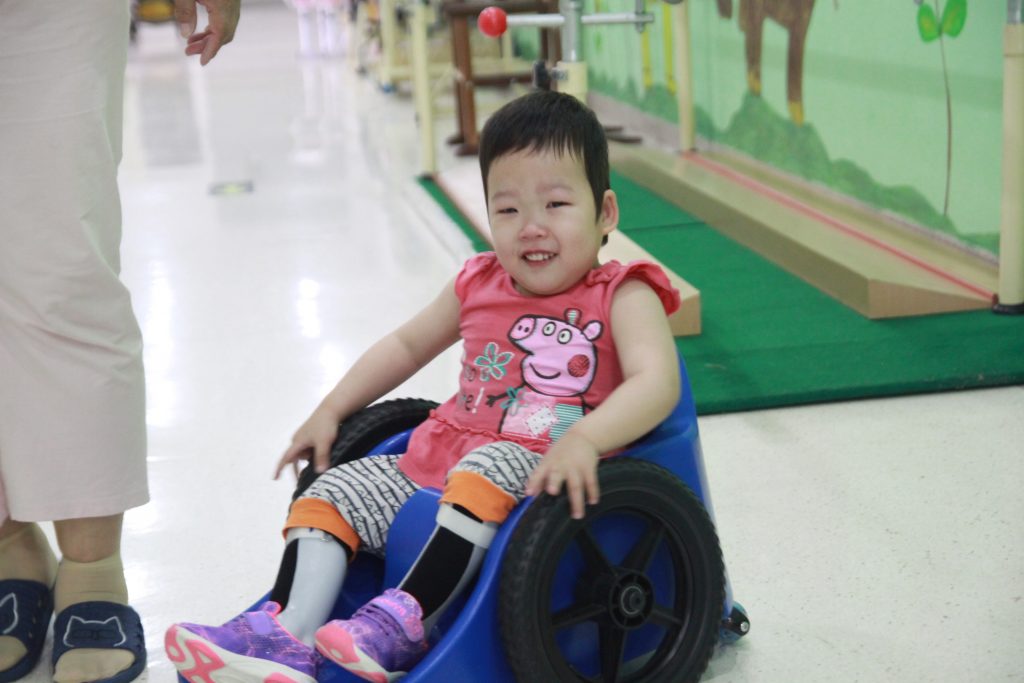 Name: Meng Yi
Date of Birth: June 2013
Gender: Female
Arrival Date at Dew Drops: May 2017
My name is Meng Yi and I was almost 4 years old when I arrived at Dew Drops. I have already had surgery for spina bifida. In June 2017, I got fitted for braces. Now I am more mobile and I enjoy using my walker to go places by myself! I can go to my school every day without my nanny carrying me! I also enjoy eating and singing! Please sponsor me to learn more about my hobbies!