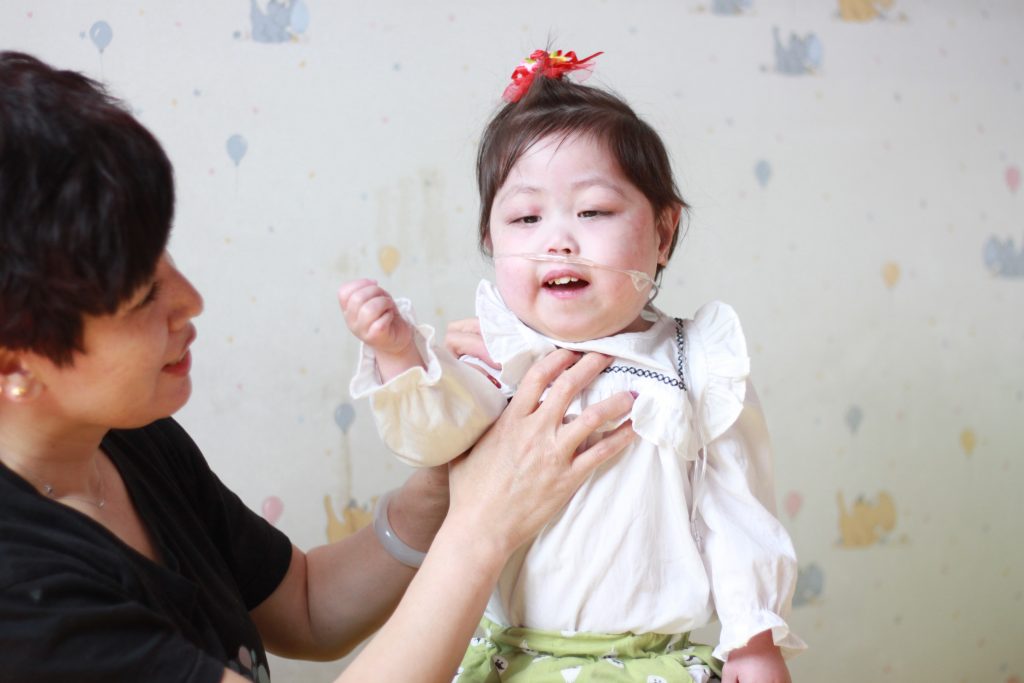 Name: Jing Mei
Date of Birth: August 2015
Gender: Female
Arrival Date at Dew Drops: June 2016 – December 2018
My name is Mei and I was born with a complex heart defect and severe nutrition and growth deficiency. I have had a successful surgery to fix my heart defect and a surgery to fix my hiatal hernia. Despite all this, I love to be held and I smile and coo when I am spoken to. As of now, I am delayed for my age, but it is hopeful that with the special love and care I am receiving at Dew Drops Little Flower I will grow big and strong and begin to catch up. I am learning to sit independently and use my legs more!
Thank you for your support!