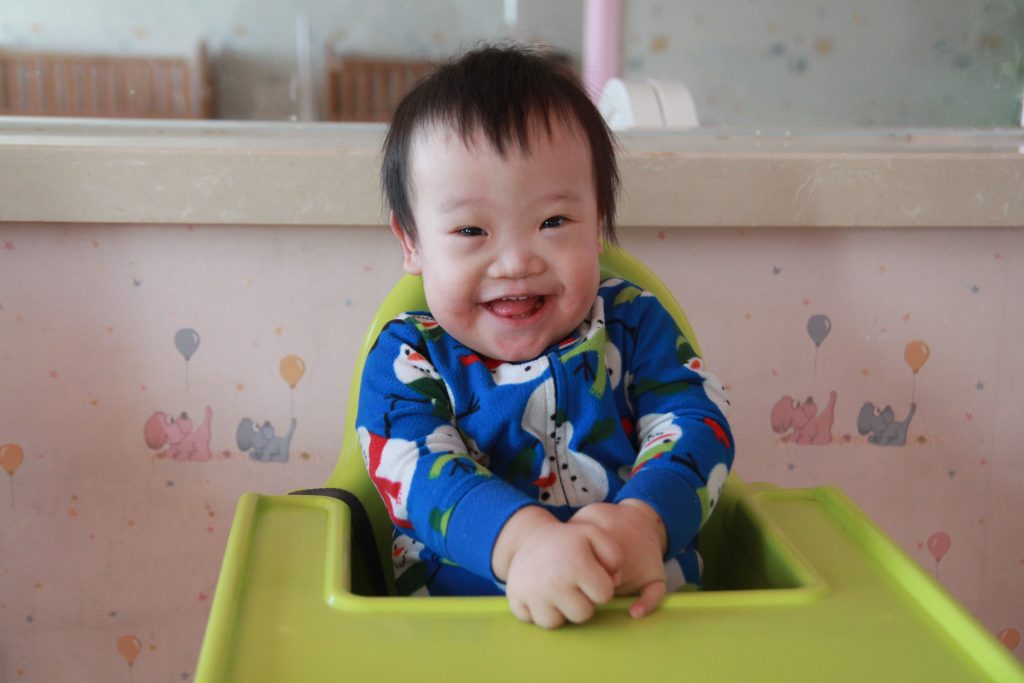 Name: Jian Huai
Date of Birth: December 2016
Gender: Male
Arrival Date at Dew Drops: June 2017
Hi, my name is Jian Huai. I came to Dew Drops when I was six months old. I was very malnourished and had anal atresia. I also have Down syndrome. Dew Drops has helped me grow and get the surgeries I need to correct my anal atresia. I love being talked to and sung to by my nannies. I'd love to share my story with more friends, so please consider sponsoring me!