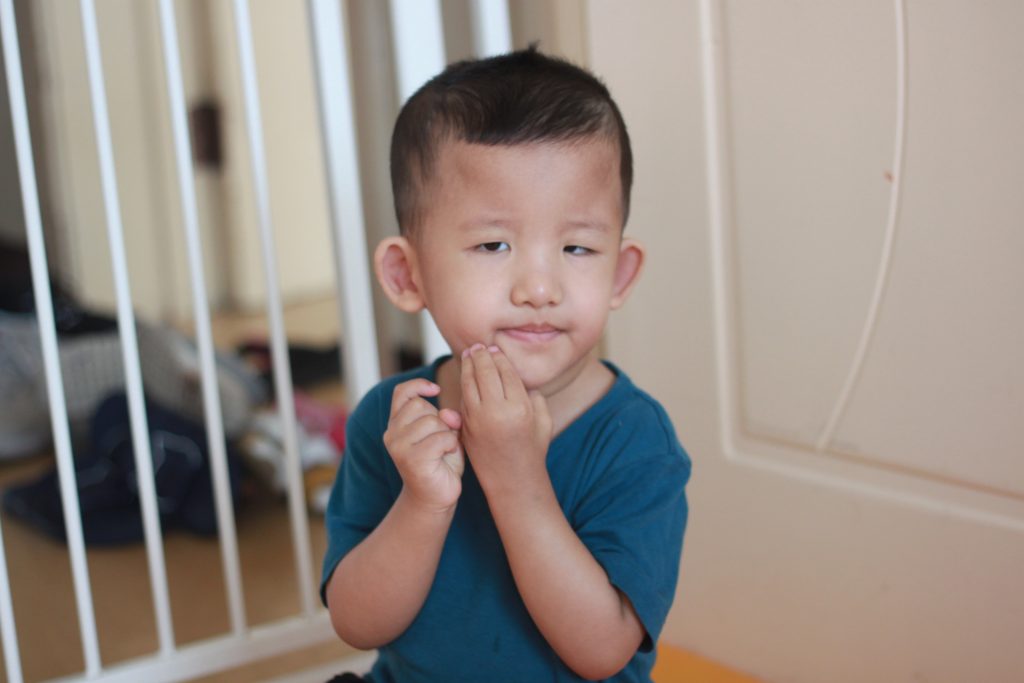 Name: Fu
Date of Birth: Oct 2016
Gender: Male
Date of Arrival at Dew Drops: June 2019
Hi! My name is Fu and I was 2 1/2 years old when I was transferred to Dew Drops Little Flower. I like my new home here and enjoy playing games with my nannies. I need some help to grow stronger and bigger. Will you sponsor me?