We ended the year by sharing some Stories of Hope on our social media accounts. We can all do with an extra dose of hope to get us through these unprecedented challenges. These stories remind us of why we say "Yes" to the most fragile and vulnerable children.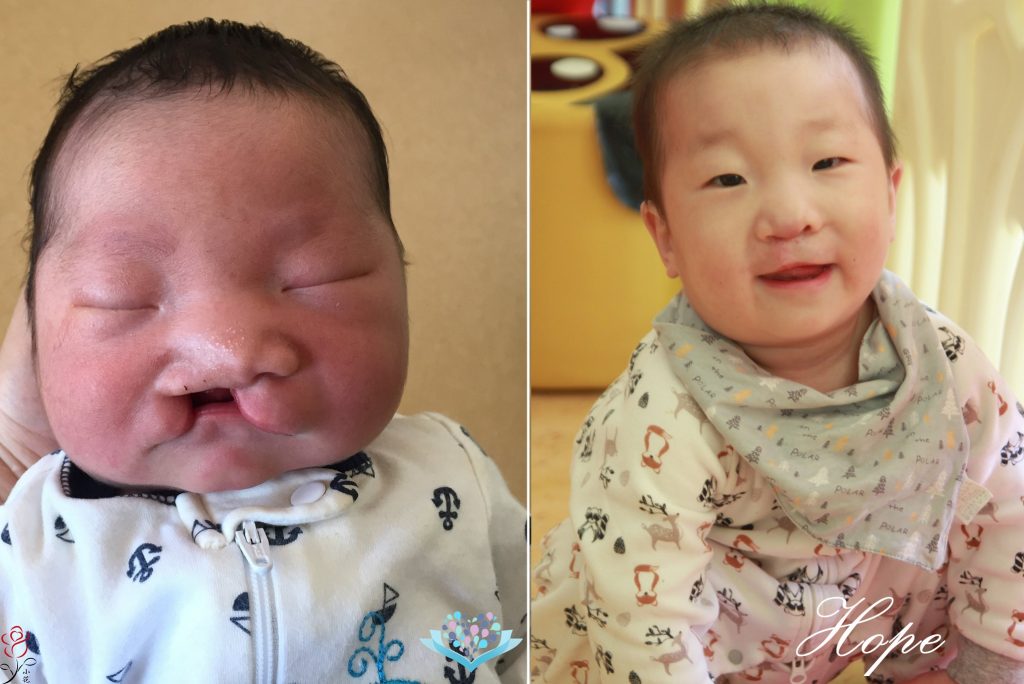 1.

Yuan

We first met Yuan when he was just a day old. With the specialized care he received from his loving nannies, Yuan quickly started to gain weight and grow bigger. He figured out how to use a special cleft bottle and his nannies patiently fed him.

He was scheduled to have his first-stage lip repair surgery earlier this year. But then a global pandemic happened and he was unable to travel to Beijing to have surgery. While he waited, his nannies continued to provide him with opportunities to develop and learn new skills. In August, he was able to finally have surgery and he has been healing well since then. We are so thankful for your support in helping Yuan have surgery and a bright future ahead
---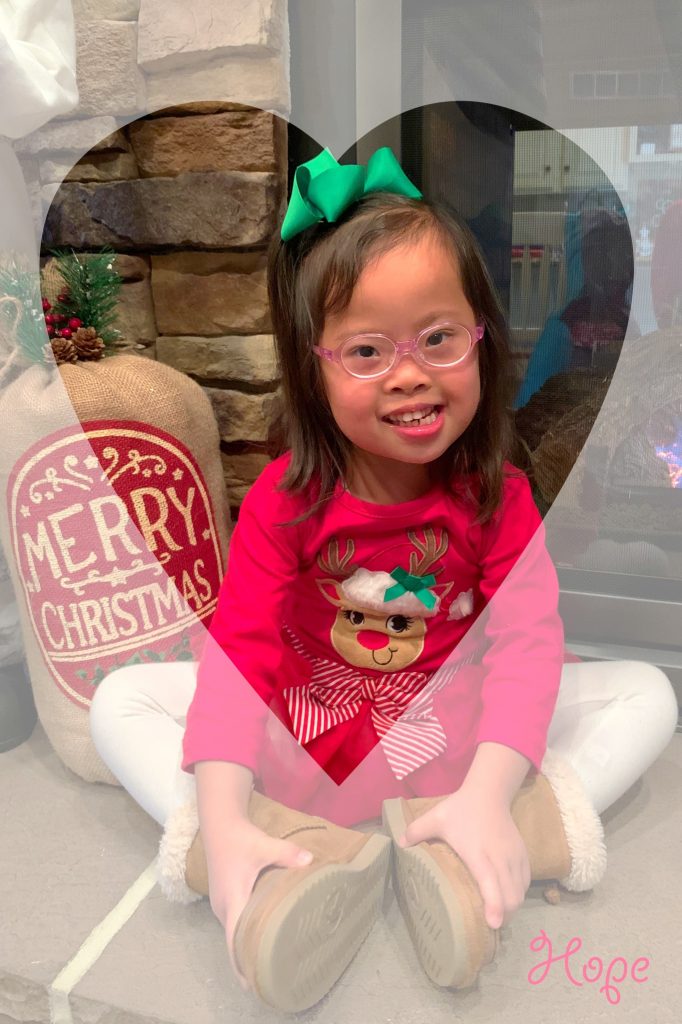 2.

Meilyn Joy

"Meilyn Joy, formerly Yu, has grown so much in the past year! She loves to learn and is constantly picking up new skills. She understands her new language and even communicates with some sign language. She is currently receiving speech, physical, and occupational therapies and has made so much progress in all areas. Her favorite activities are reading books, dancing, singing songs, playing with her brothers, and swimming. She loves all food, but her favorite is Chinese food of course!

She is an extremely happy girl with the BEST personality. She loves everyone she comes in contact with, and spreads joy to others everywhere she goes. She gives amazing hugs, and her blown kisses are her signature greeting. We are so blessed that we get to be Meilyn's family. She has taught us so much about the beauty of life and we can't imagine life without her.

I cannot say enough wonderful things about the amazing directors and caregivers at Little Flower. Because of their dedication to the precious children who may not be given a chance otherwise, our daughter knew what love was. Once deemed Failure to Thrive, she blossomed in their care. She received the medical care she needed and the therapies she deserved. It was obvious to us how adored and well taken care of she was, and we will be forever grateful to them."
---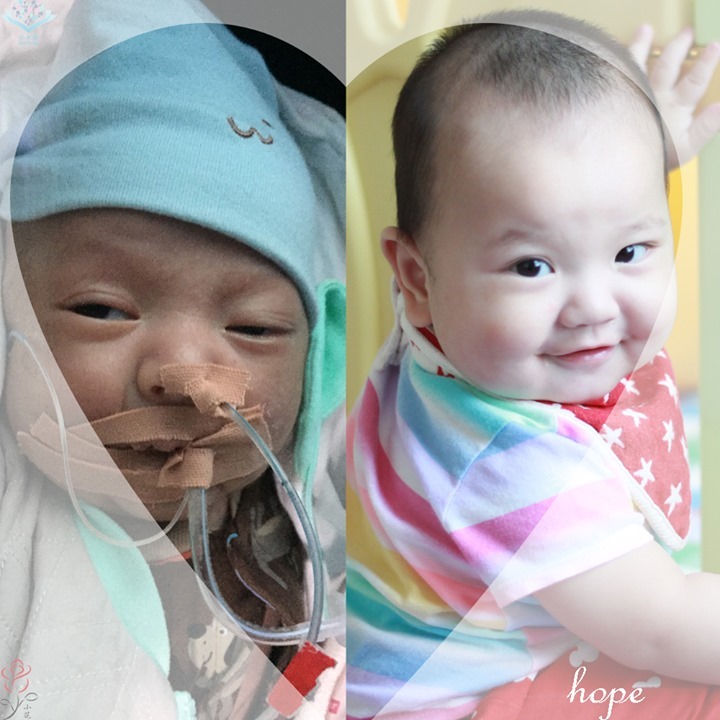 3.

Baby Wang

Last December, just after Christmas, Wang was left in a baby hatch outside one of our partner orphanages. He was estimated to be three months old and was born with a serious heart defect.

We arranged for him to be transported to Beijing for emergency surgery, which went smoothly. After a long, slow recovery in the hospital, he was finally discharged to one of our children's homes. Since then, we have watched him thrive! He no longer is the little fragile boy when we first met him. Instead, he is a joyful, strong boy who recently started taking some steps!
---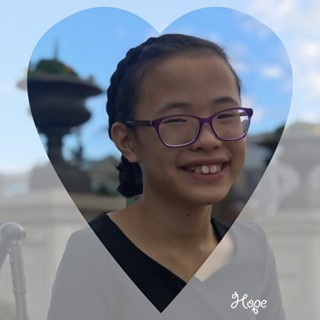 4.

Grace

"Being a part of the Little Flowers family we believe was life changing for our daughter, Grace Wan Xuan. She spent the year and a half prior to our arrival, with her Little Flower family. From Grace's perspective, this was such a happy, joyful time in her life. She has glowing memories of the fun times she had with her little friends and her caregivers. Having such a wonderful attachment to these ladies was what helped Grace to be able to attach well to us as her new forever family. She knew a deep love and attachment there, which is crucial for good attachment and transition into an adoptive family.

In addition to the quality caregivers doing daily life with the children at Little Flowers, Little Flowers also brought in other specialized help. Grace benefited from dozens of sessions of much needed physical therapy from American and Canadian therapist who volunteered. We are so thankful she had access to some good physical therapy to help her body improve physically also.

We are also so thankful to be able to get a glimpse of Grace Wan Xuan's time with her Little Flower's family through Grace's photo gallery, one that was created for each child. It is full of genuine smiles and laughter which often included a dedicated caregiver, right alongside her, supporting, cuddling, playing, teaching, helping, and smiling and laughing along with her. The videos we saw of Grace Wan Xuan interacting with her caregivers also let us hear their voices of encouragement, laughter, and nurturing.

Little Flower is not simply child care, it's truly a loving little family. It's the richest soil a child can have to sprout up in while waiting for a forever family. Supporting these wonderful Little Flower caregivers is truly a priceless investment in all of the precious little souls." – Grace's family
---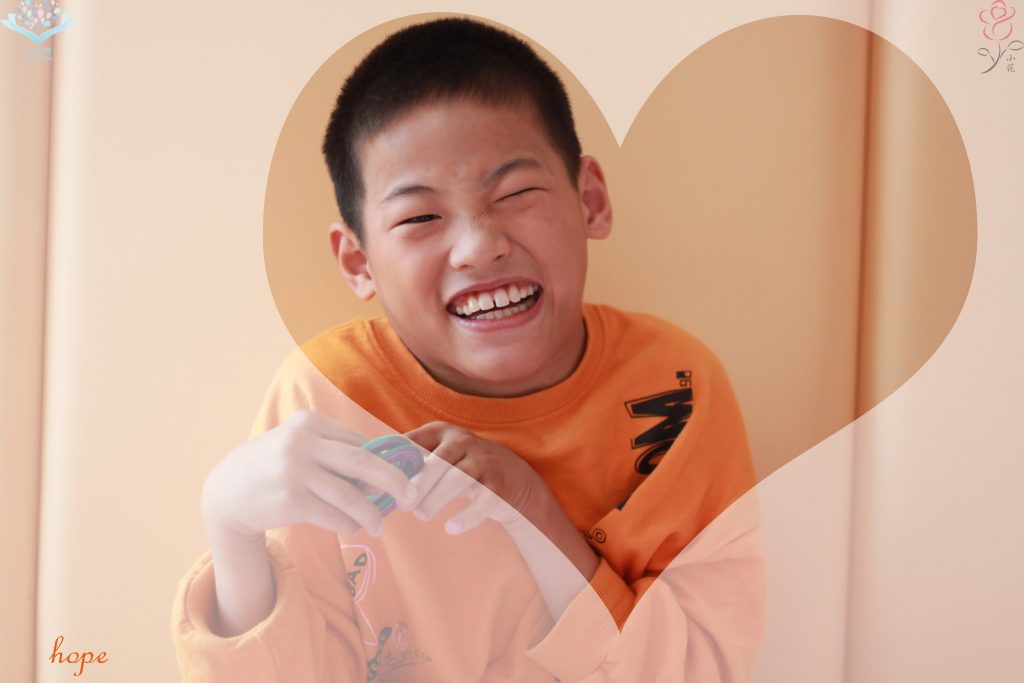 5.

Zhong

Zhong is an 11 year old boy who is being cared for in one of our children's homes. He was born with cerebral palsy and has been matched with an adoptive family. His adoption was to be finalized in May, but due to the coronavirus pandemic this has been delayed indefinitely. His family has previously adopted a child in our care and has visited our home. They say:

"We are also so thankful for the Little Flowers staff for caring so well for our son Zhong, during his time waiting for us to be allowed to travel to bring him home. Especially during their many months of lockdown during the hardest parts of the pandemic. They continued to be creative & provide excellent care with great attitudes. I know because I see his photos & videos. Because of their level of commitment and care, we know he's happy and in the best hands possible while he waits. His smiles are so big and bright and I know it's due much in part to the sweet caring ladies behind the scenes."

We thank you for your support; because of you we are "family" to Zhong until his mom and dad can travel to meet him!
---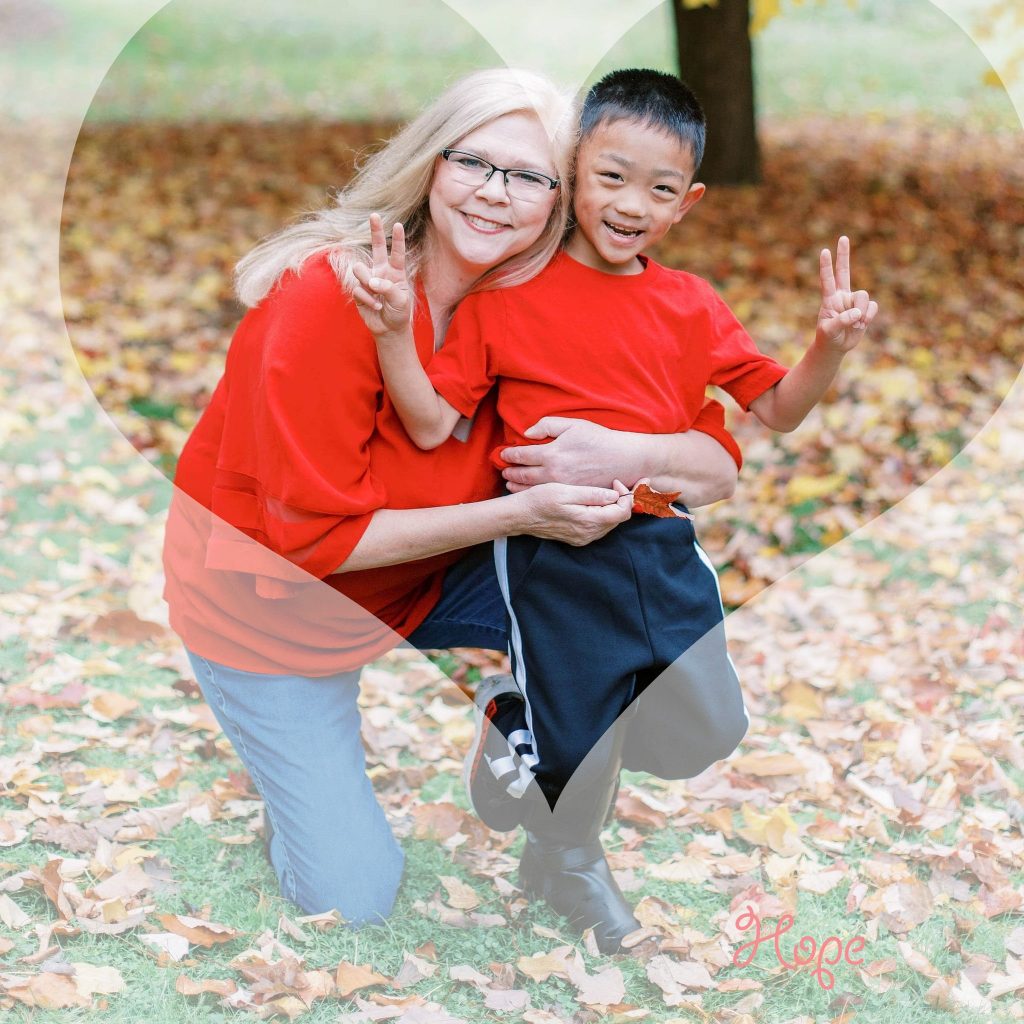 6.

Ben

"Ben has now been home for a year and is doing great! When we arrived home last November, 2019, he was hospitalized for seven days and we began the process of completing diagnostic assessments to determine what procedures he would need. His first corrective surgery with Dr. Wood at Nationwide Children's hospital was successful and he soon began to thrive, gaining weight and getting taller! We later returned to Nationwide Children's for another surgery, which was also successful. We are so blessed to report that Ben is infection free, he has met all of his therapy goals and he is growing like a weed!

Ben is enjoying his first year of school in the US and he loves kindergarten! He absolutely loves math…it's his favorite subject! He is definitely Mr. Personality. All of the staff know Ben and he loves to walk down the hall each morning and greet everyone. He has also found an affinity for creating arts and crafts, playing with superheroes, reading books with Mom, playing chef and watching his favorite cartoons in Mandarin!

Little Flower created the environment Ben needed to thrive during his early life in China. He was well loved by all (and still is!), he was in a wonderful foster family and he attended Montessori school. They provided consistent medical care, education, a family to connect to and most importantly….love! They also took many photos of Ben dating all the way back to when he first came into Little Flower's care as an infant. It is such a gift for Ben to have all of these connections with his past and we are both blessed to still have regular communication with the staff at Little Flower!

Ben and I continue to donate monthly to Little Flower and I love that I have the ability to sponsor another child in their care. Ben and I also want to travel back to China and volunteer with Little Flower once it is again safe to travel. I can't thank Little Flower enough for the incredible love, care, compassion and community that they provided for Ben. We are forever blessed to have them in our lives."
---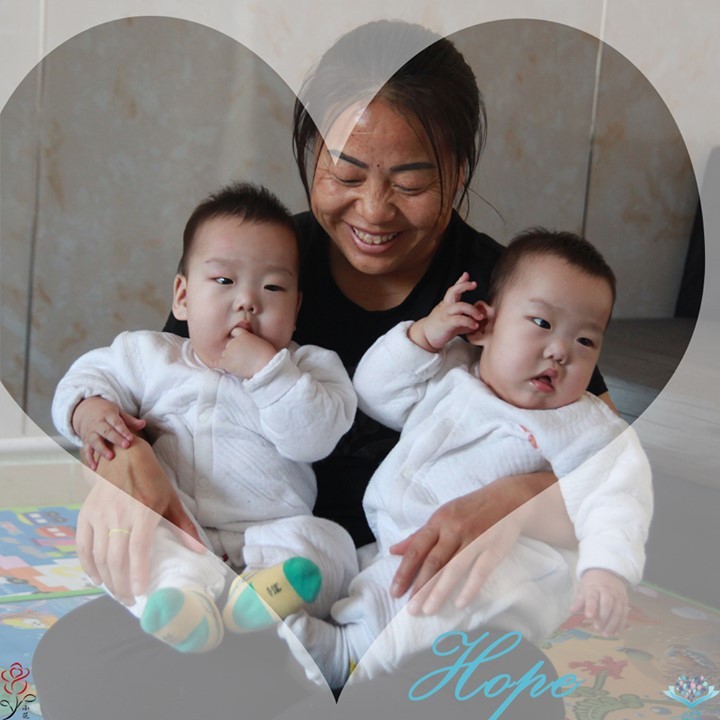 7.
Jian and Kang
These adorable twins were born at the height of China's coronavirus epidemic but that hasn't stopped them from receiving lots of love and care.
Because of the virus, we initially kept these tiny twins isolated from all other children and staff. Once we knew they didn't have the virus, they joined the rest of the children and continued to receive plenty of skin-on-skin care. These boys quickly moved from being fragile newborns to strong, healthy and growing babies. They are learning to hold their head up, follow their nannies voices and make all kinds of sweet sounds. We can't get enough of their chubby cheeks and double cuteness!
---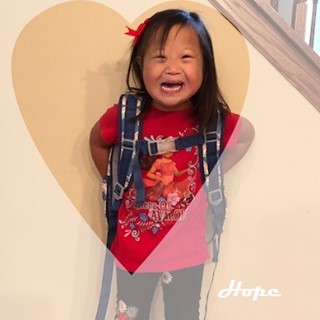 8.

Maya Mei Yan

"Our daughter Maya Mei Yan has been home since June 2019. Maya is currently in preschool and loves to make friends, dance to music and do arts and crafts. At home she is adored by her three older brothers and wants to do everything they do. She is the most determined little girl we have ever met! Maya is healthy, happy and thriving.

We are so thankful to Little Flower for the care and love Maya received during her three years in China. Maya continues to amaze us with her strength, wit and her positive impact on all those who meet her. Her abilities and personality are a shining example of the tremendous impact Little Flower has had on her young life. It is obvious Maya received an amazing amount of love, care and opportunities to learn and grow. On the medical end Little Flower had a huge impact on Maya's health. They were able to ensure Maya received the heart surgery she needed while she was in their care. Once home she was seen by a cardiologist who was very impressed with the success of the surgery and told us Maya's heart health is excellent!

We cannot emphasize enough how important Little Flower's role has been in her mental, physical and emotional health. Just as Maya is a gift to our family, Maya's time with Little Flower is a gift that will impact her for the rest of her life. Thank you everyone at Little Flower!" – Maya's mother