Qin Mama is a name that is very familiar within an orphanage in Northern China. From children in their twenties to younger toddlers who are just starting to say some words, everyone knows Qin Mama and everyone likes to be by her side.
Qin Mama's full name is Qin Fengyun (秦风云). She once told me that actually the character "Feng" in her name was originally凤 which means "phoenix," but when she registered for her identification card, a different "feng" character, meaning "wind" was used. Maybe this error actually happened for a reason because it suits her completely. Qin Mama was an energetic, cheerful, and enthusiastic lady, like the power of a strong gust of wind!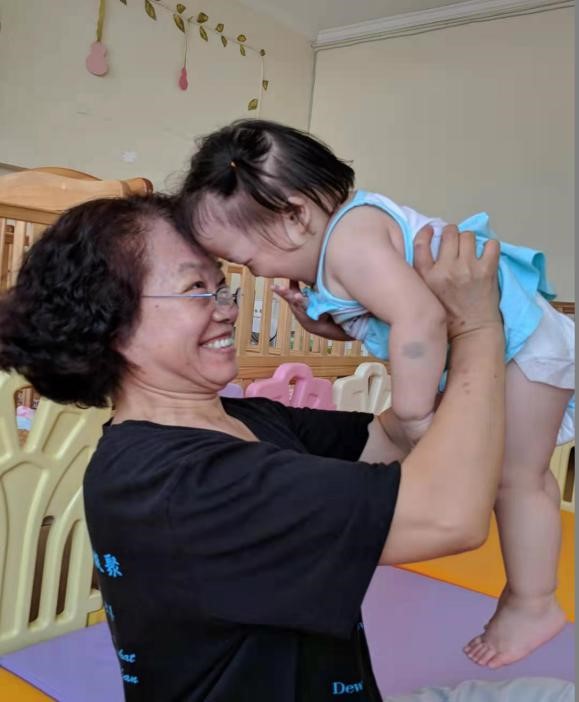 Qin Mama was born in a rural town in Hebei. From a young age, she was a determined child, never accepting defeat. Since 2006, she has been working with orphans, providing them with love and hope. Over these past 14 years, she has impacted over thousands of abandoned children's lives. Holding, feeding, bathing, massaging, playing, singing, combing hair, and changings diapers…..these are all things that Qin Mama did every day. Whatever a child needed to thrive, Qin Mama provided. Once when a newborn was abandoned early morning, Qin Mama found that the child was incredibly cold and needed the warmth to survive. She immediately wrapped the child in a blanket and started providing skin-on-skin "kangaroo care." She held this child for over two hours until the child's body temperature returned to normal. Qin Mama was always the first to provide "kangaroo care" to tiny premature born babies. Maybe it would be better to call her "Kangaroo Mama!"
When a new baby is abandoned and in critical condition, Qin Mama confidently and calmly made arrangements. She didn't become flustered, and instead smoothly coordinated all the details, so the child could receive the treatment to be stabilized. Even when the outcome didn't turn out as planned, Qin Mama tried her best.
Do you remember baby Cheng? He was born with anal atresia and had a bulging belly when he was found abandoned. Qin Mama brought him to Beijing for emergency surgery. She swabbed his lips with wet cotton to keep them moist for the entire journey. As she handed this fragile baby to the medical team, she finally breathed a sigh of relief. They made it. And a few hours later, she was overjoyed when she heard that baby Cheng had a successful surgery. Over the next years, she had the joy of watching baby Cheng grow into a strong toddler!
Qin Mama often said that she was already old and wasn't able to use her mind quickly. But I'd bet you've never met someone else who loves to learn as much as her. When we had physical therapists visit our program, Qin Mama stayed by the trainers' sides learning everything she could from them. Despite the language barriers, she used whatever means she could to learn and improve her skills to help more children.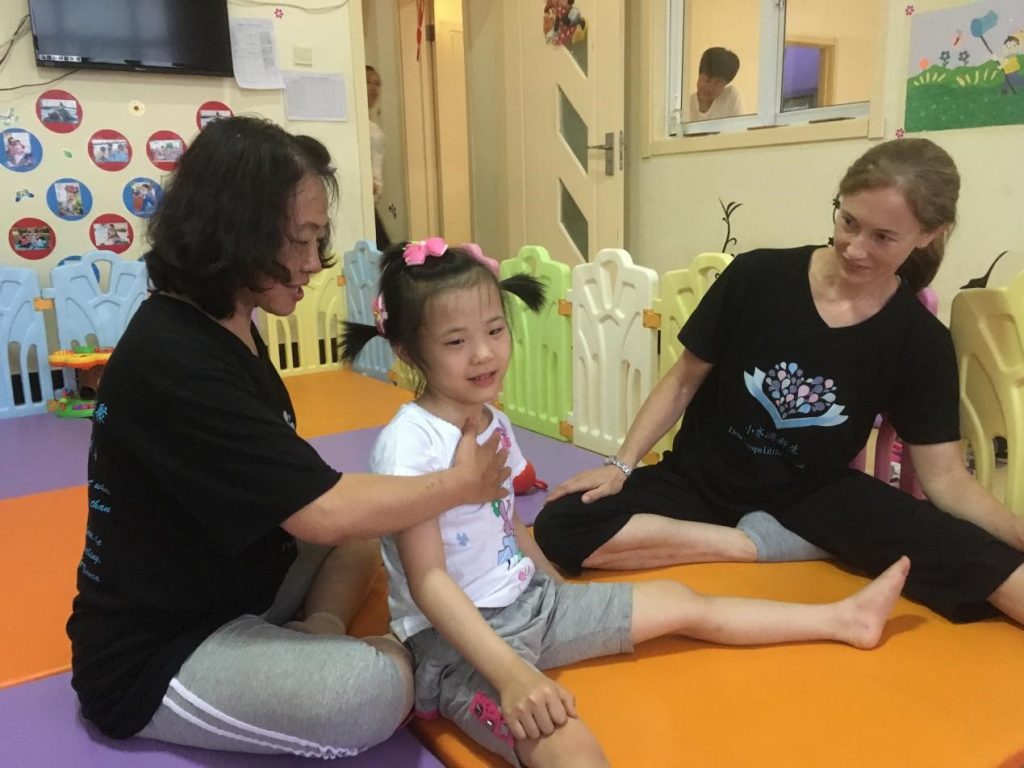 From 2006 to 2020, Qin Mama worked with three different groups, all the time providing care to orphans. From 2006 to 2009, Qin Mama worked at the "China Care Baotou Children's Home" At that time, Qin Mama was 50 years old. Taking care of orphans and older disabled children is not a simple task. One needs to be patient, earnest, attentive, and be able to endure hardships. The eight ladies who did this incredible work slept in a small room on iron bunk beds. Qin Mama years later, often talked about this unique experience. Although it was a hard time, she also had fond memories. The bond between these eight women was unbreakable and they continued to meet up each year even after they stopped working together.
From 2009 to 2017 (after the China Care Baotou Children's Home program ended), Qin Mama to a job working directly with the orphanage, so she could continue to take care of the children who she had been working with in her previous job. She started as a caregiver and soon became a manager. Qin Mama often shared about the challenges of providing care to children inside the orphanage. The children had difficulties with even the simple tasks of eating and drinking. The children didn't have diapers back then, so Qin Mama collected cloth from all of her friends and relatives and made diapers for the children. We will always honor Qin Mama and remember to use our resources well. She taught us to never waste and make the best of what we have.
From 2017 to 2020, Qin Mama worked at a partner project inside of the orphanage (Dew Drops) after retiring from her orphanage employment. In 2020, the orphanage went into a strict lock-down in response to COVID-19 and Qin Mama stayed inside the orphanage for months at a time. Although her primary aim was to ensure all the children were safe, Qin Mama also took care of all her employees. She took it upon herself to ensure that they were comfortable and safe during these challenging months. Qin Mama's love and support was felt by all her coworkers. She was quick to give her shoulder to a coworker who needed it and to encourage her coworker during difficult times. She was also very generous towards her coworkers, preparing small gifts and surprises for them when needed.
When she heard about a family who needed extra support and training to take care of a newborn baby with medical needs, Qin Mama was quick to offer help. She didn't mind going home late in order to share her expertise. Because of Qin Mama's help, parents with children born prematurely or with a cleft lip, no longer felt anxious or distressed.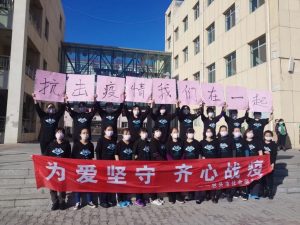 During work hours, Qin Mama was a mix of sternness, joy, authority, and mischief. She enjoyed going out with her coworkers to celebrate and she always was the life of the party. She sang loudly and danced enthusiastically. On her days off, Qin Mama loved to cycle. For her, 50 kilometers was an easy task! She especially liked to cycle around nature parks, admiring the views around her.
Time cannot erase the beauty and miracles of Qin Mama. In these 14 years, how many children has she impacted? How many warm hugs and a shoulder to lean on has she given? How many lives has she touched? The stories of the impact that Qin Mama has had are countless.
On November 25th, 2020, our dear Qin Mama died suddenly. While we mourn the loss of this beautiful, precious, and life-giving lady, we also remember all the memories we shared with her over the past 14 years. To our dearest Qin Mama, all the children you loved miss you! Your coworkers all miss you! The families who you have helped through the years miss you. Your life was extraordinary, one filled with excitement, warmth, happiness, and joy. Although a life may end, their love and dreams remains.
– Lily
December 2nd, 2020