Recently, the older children in the Dew Drops Little Flower Inner Mongolia home, spent some time in class coloring "baskets" and reading Dr. Seuss' Oh, the Places You'll Go! Our Education Specialist volunteer, LeighAnn, created a balloon for each child and strung the baskets they colored onto them. They look so cute! Ran, Jie, Fei, Lei, and Cheng participated in this activity first and loved getting to pick their colors and design. Once they were done, it was the remaining children's turn to make their own creations. It is so fun to watch the children pick their favorite colors and to see what they draw.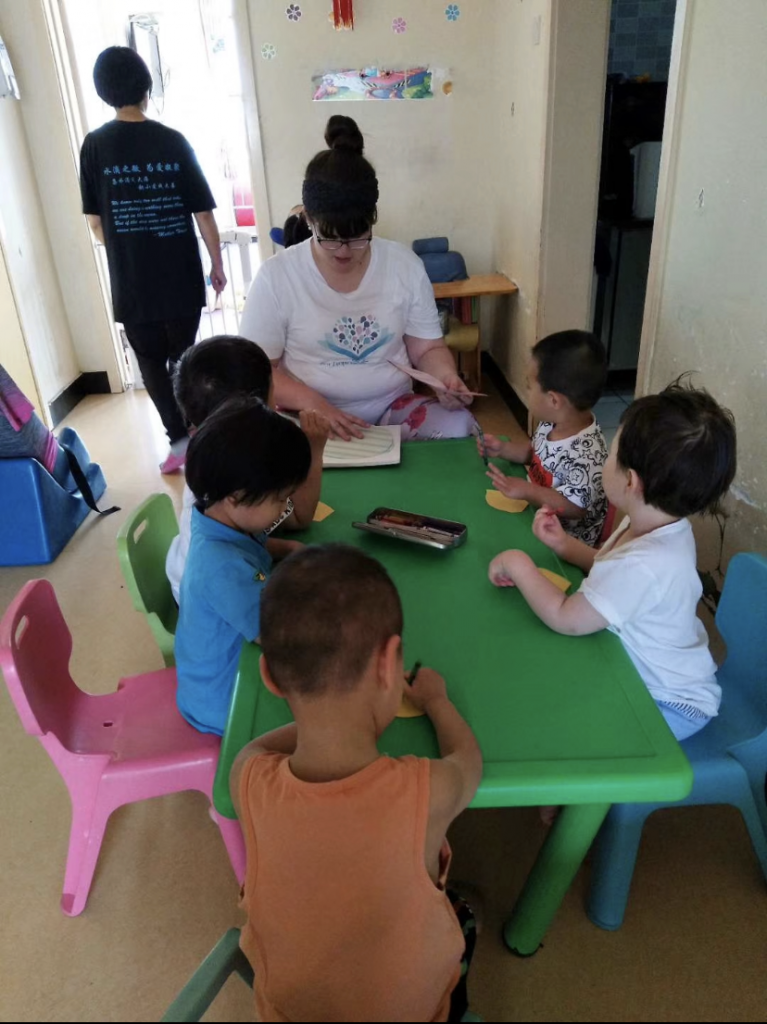 During nap time the next day, LeighAnn hung up all the balloons in the playroom. When the kiddos woke up, they were so excited to see their craft up on the wall! A few of them pointed out their own and then asked LeighAnn whose was whose.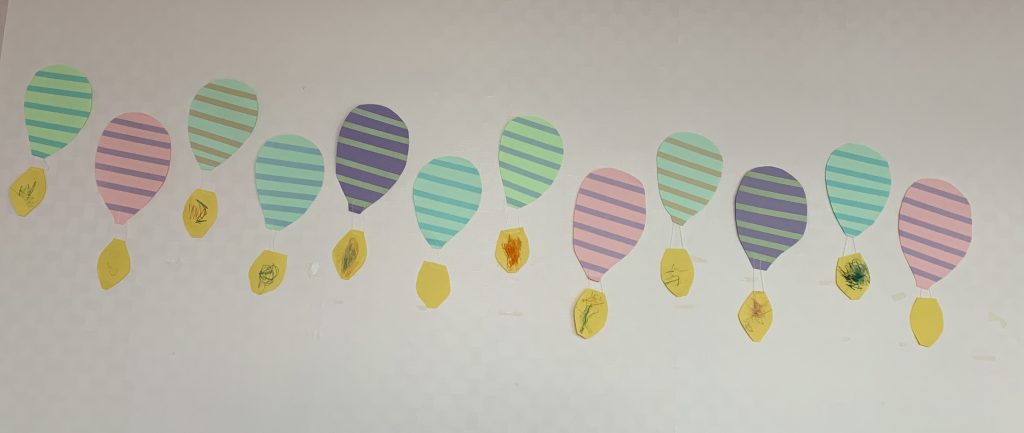 It was so sweet when Jie ran into the room. Right after he saw the balloons, he turned to LeighAnn and yelled, "Xièxiè (thank you), LeighAnn!" and ran to give her a big hug! He loved seeing everyone's creation.