Chinese New Year is filled with many different traditions that are honored each year. Families make their way back to their hometown to spend the holiday with the older generations and children have almost a month off from school. The New Year is celebrated in a variety of ways from bustling temple fairs and ornate parades to family gatherings where traditional hongbao's (red packets of money) are exchanged.
However people choose to celebrate the beginning of the Lunar New Year, dressing up in new clothes is always included! We may not have been able to take our Dew Drops babies to parades but due to generous donations, all of our children had new clothes to wear to celebrate the Spring Festival!
Han and Bin love their new outfits that our physical therapist, April, brought from America!
Qiu got to join in on the fun too!
Sometimes taking pictures is hard work, but the babies are all very excited about their new clothes!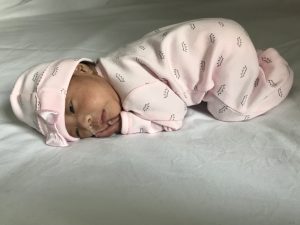 The special preemie clothes were a perfect fit for Qi! The matching hat keeps her nice and warm also.
Our babies in Taiyuan also had beautiful clothes donated to them to celebrate the new year. Wearing red is customary around this time of year because it symbolizes luck, prosperity and fortune!
We are so thankful to everyone who thought of the Dew Drops babies this New Year and helped them participate in some of the fun traditions of the Spring Festival!