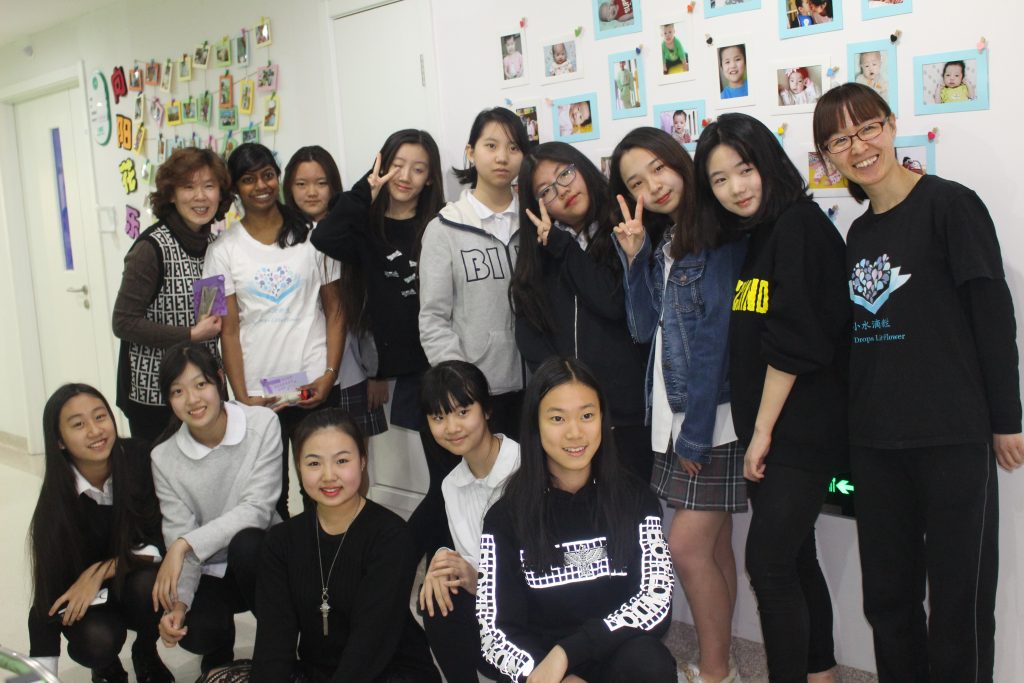 Whether local or abroad, you can organize fundraisers and events, give talks and presentations to your local communities, and help others begin to do the same. Start a chapter of the Dew Drops Student Club or become a Dew Drops Community Representative to make a difference wherever you live!
Please contact us directly to participate. We look forward to hearing from you and your ideas to support Dew Drops to care for the helpless and abandoned children we love.
Dew Drops Student Club
Perfect for students of all ages, starting a Chapter of the Dew Drops Student Club will be an excellent social and service organization for your school. Get your friends involved and practice leadership skills by working to help our caregivers here at Dew Drops give the best care they can to our children.
Some ideas for fundraising and awareness events might be:
-Holding Bake sales
-Organizing a Charity Dinner
-Hosting 5 K races
-Presentations on Dew Drops
-Whatever you can think of!
Dew Drops Community Representative
If you want to get your friends, office, club, or neighborhood more involved in service, consider being a Dew Drops Community Representative. We will give you support, including official documentation of your position, as you organize events and fundraisers and even seek out donations. Being a Representative allows you to find unique ways to bring your friends, family, neighbors and community together in an effort to answer the needs of some of the most helpless and sick children in China.
We want to give you the flexibility to go in whatever direction you would like to and the support to make it happen. While not exhaustive, the following list is a starting point for finding how you can make your desire to help a reality in your hometown.
-Give talks/presentations at your library, club, or workplace on Dew Drops
-Hold spaghetti dinners or pancake breakfasts in support of our childcare work
-Put on a community race such as a 5K to raise funds for one of our special projects
-Organize an envelope stuffing and mailing to raise money to cover caregiver's salaries
-Secure donations for medical equipment and supplies that are difficult to find in China and organize shipping them to our home.
Thank you for considering taking this active step in leading your community and helping the children of our Dew Drops home.