We provide comprehensive care including medical interventions, specialized daily care, therapy, and education all within a loving environment that fosters positive emotional growth for at-risk children from orphanages and impoverished families in China.
2019 Highlights: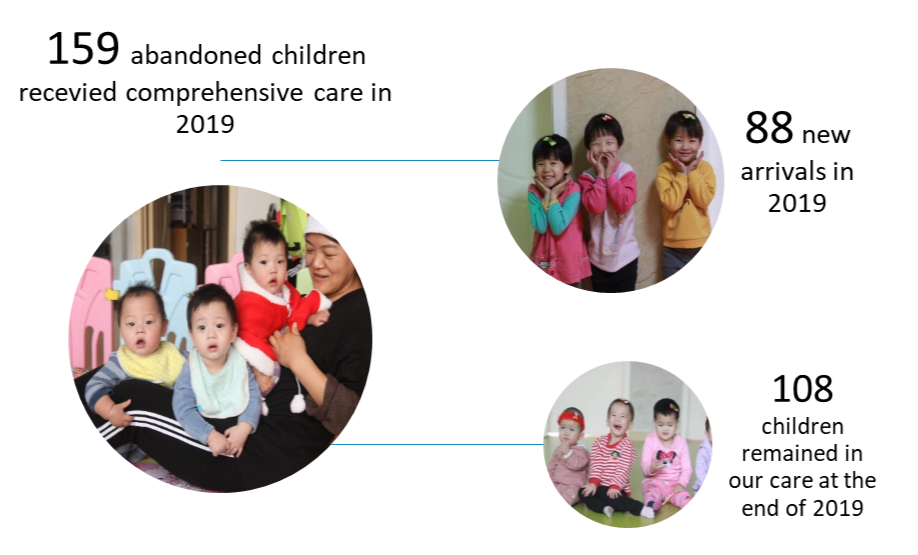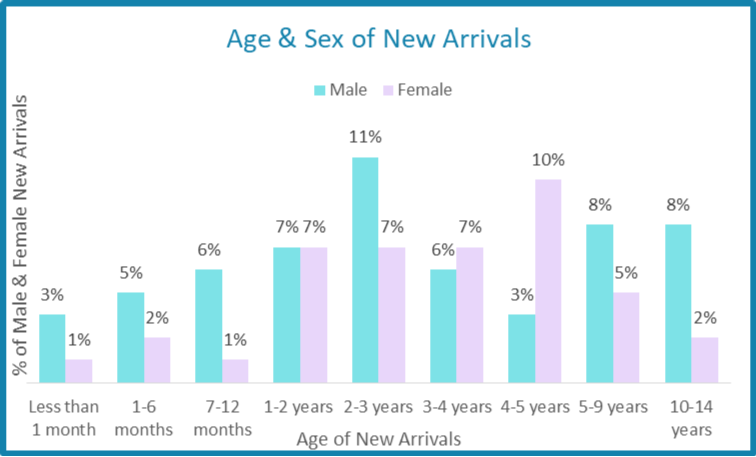 In 2019, 57% of new arrivals were male and 43% were female.
4 children were just one day old when transferred into our care. The oldest child was 14 1/2 years old.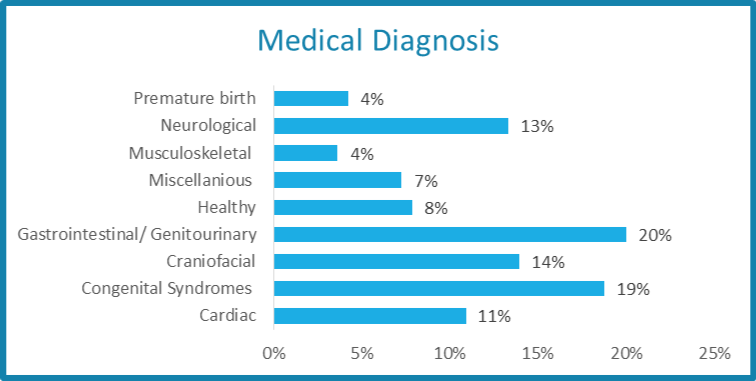 Orphanage Partners: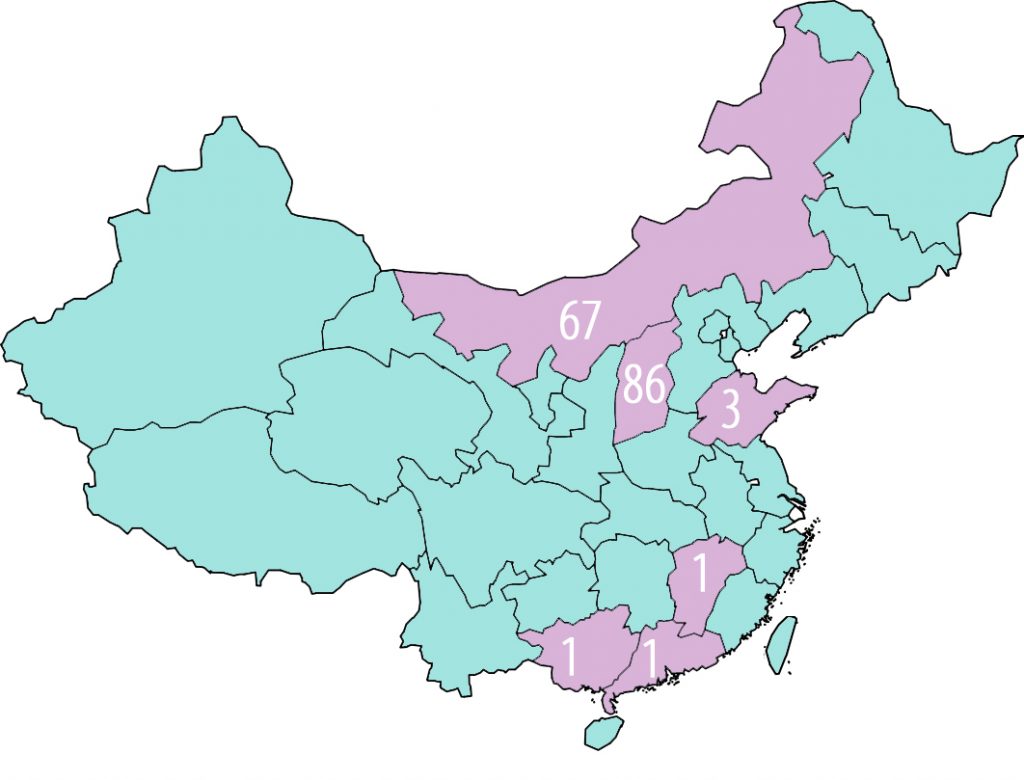 We partnered with 10 different Chinese Welfare Institutes in 2019.
Forever Families: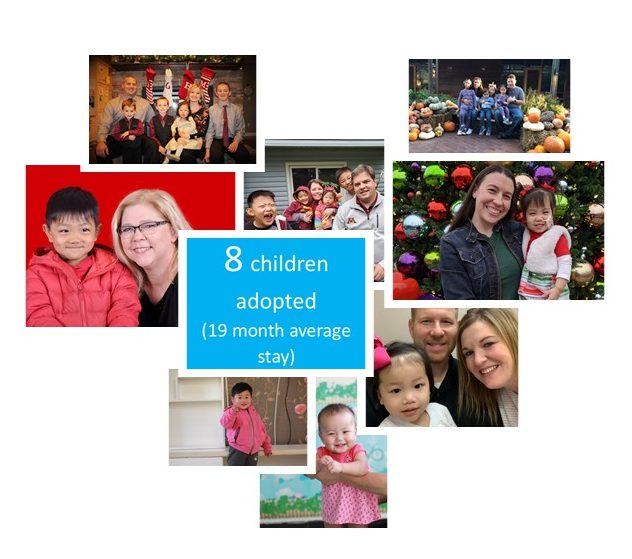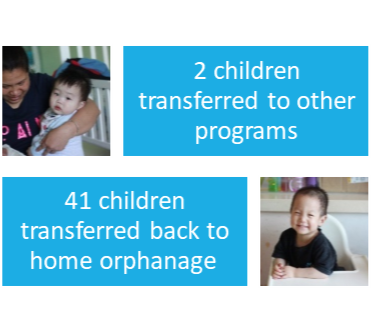 Medical Interventions in 2019:
59 life-saving surgeries and in-patient treatment
315 out-patient visits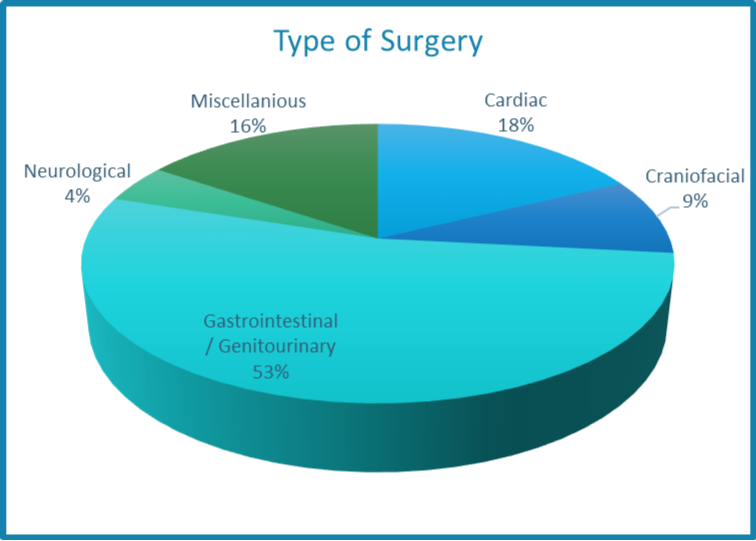 Financial Summary:
Thank You for Your Support!